The Rhune rack railway is open
from 14 April to 4 Septembre 2022.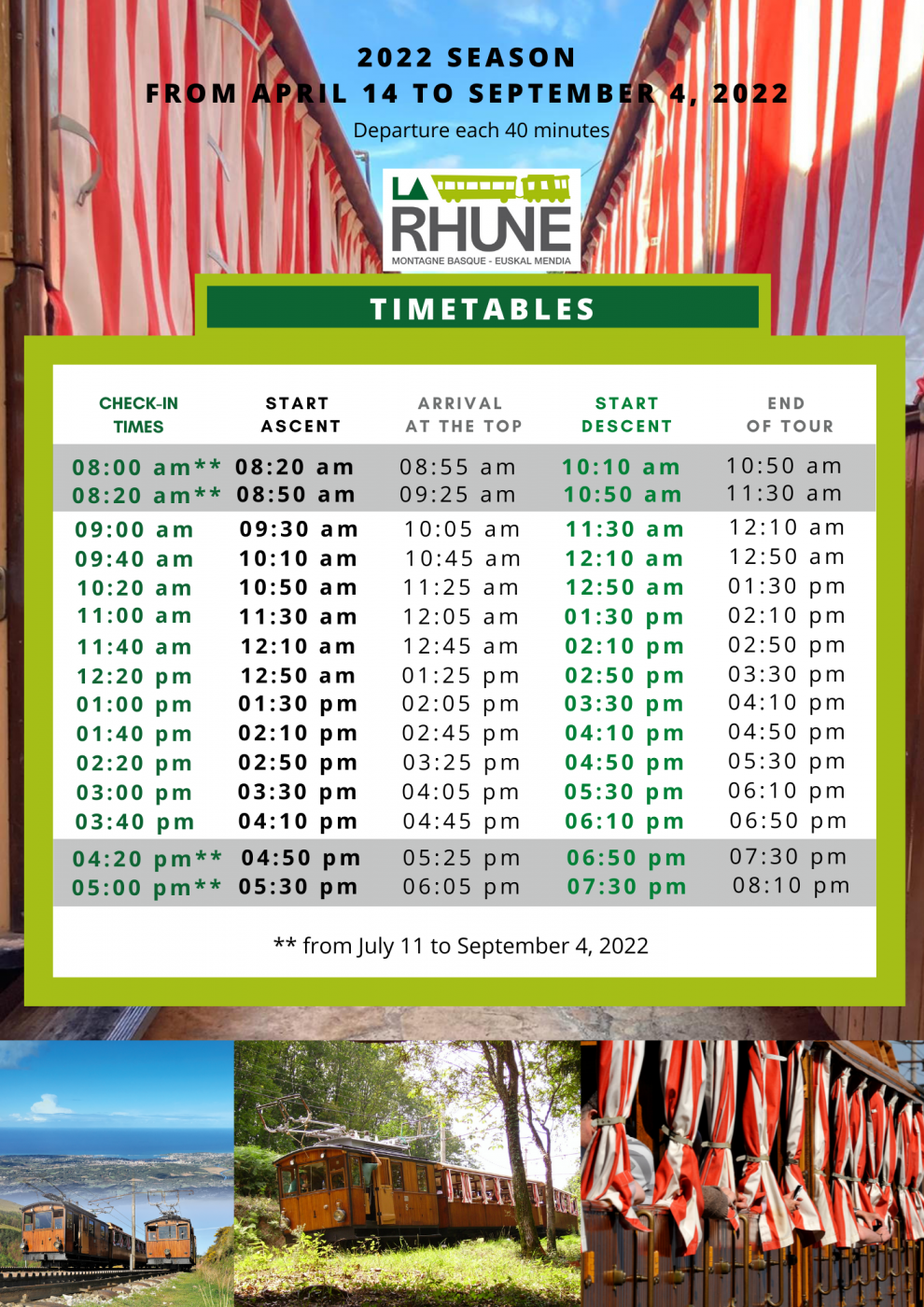 We reserve the right to cancel a departure if we are unable to ensure the journey for technical reasons.
You can buy your tickets either online (strongly advised), or directly at the ticket office, if there are available seats.
Trip time way : 35 minutes