La Rhune train is open every day from the 3 of June to the 5 of Novembre.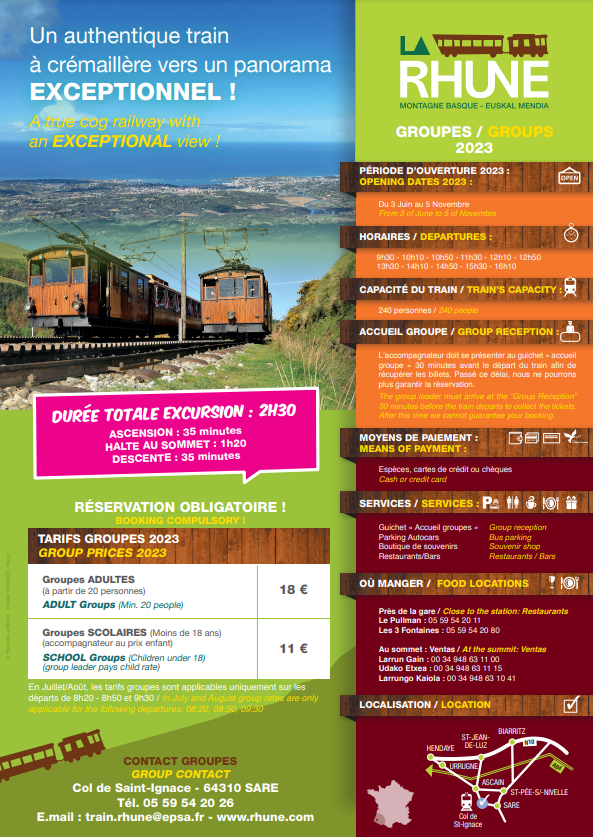 The reservation must be made – by email :
Departure station : The group must be at the ticket office 30 minutes before the departure of the train. After this time, we cannot guarantee your departure.
On top : return time after 1h20 passed at the summit.
WARNING !
Between the 10 of July and the 3 of Septembre 2023, group rates apply ONLY on the following departures : 8:20 a.m., 8:50 a.m. and 9:30 a.m.
On other departures, reservations are possible but individual rates will  apply.

Visit conditions :
Minimum duration of visit : 2h30 (35 minutes each way and 1h20 min on top).
Possibility to eat at the bottom and top stations (Ventas).
Altitude at the summit : 905 m. Beware of temperature variations.
Train capacity : 240 people.
Our sales team is available :