La Rhune Hiking opportunities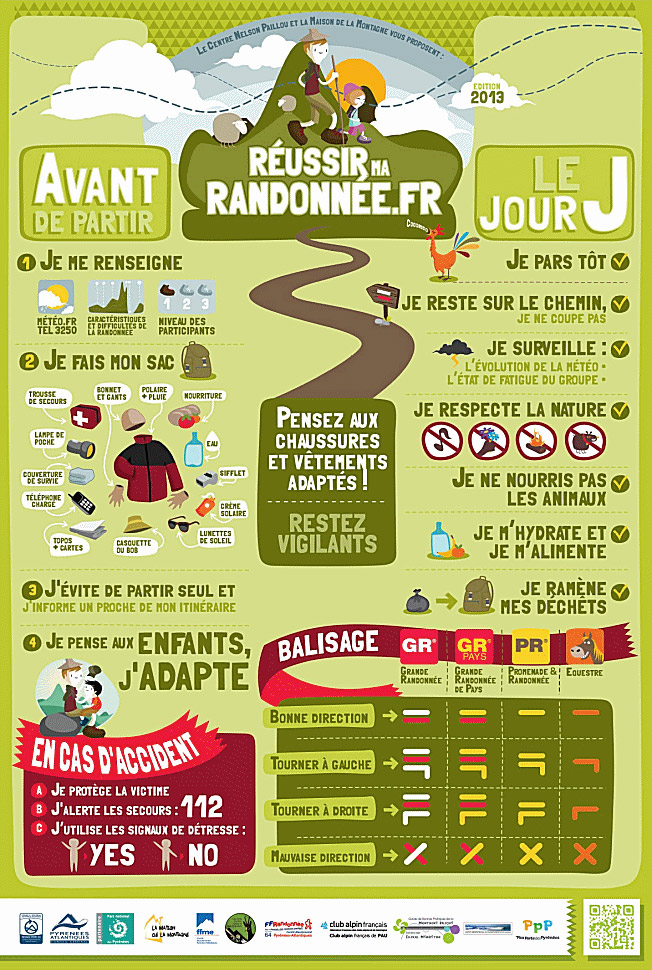 Return tickets are for sale at the top
A large number of hiking opportunities are available from the summit ( see the map IGN No 1245 OT-TOP 25 ) .
The La Rhune trail, marked with green arrows ( difficult itinerary ) will enable you to go down on foot to the Col de Saint Ignace train-station.
Aproximately 2.30 / 3 hours to go walking to the summit ; and a 2 hours to go down, with a difference in altitude of 736 metres !
Security : The trail is not sheltered and is exposed to the sunlight. It may be slippery in rainy weather.
Equipment to bring : hiking shoes, warm clothing, rain attire, hat, etc.
The "Livre Guide de La Rhune" a guidebook on La Rhune ( on sale at the ticket office ) is designed especially for this trail and will help you to discover the fauna, flora and outstanding history of this mountain.
To rent a baby carrier : https://www.bbvm-location.com/location-porte-bebe-deuter-kid-comfort-i-f214576.html