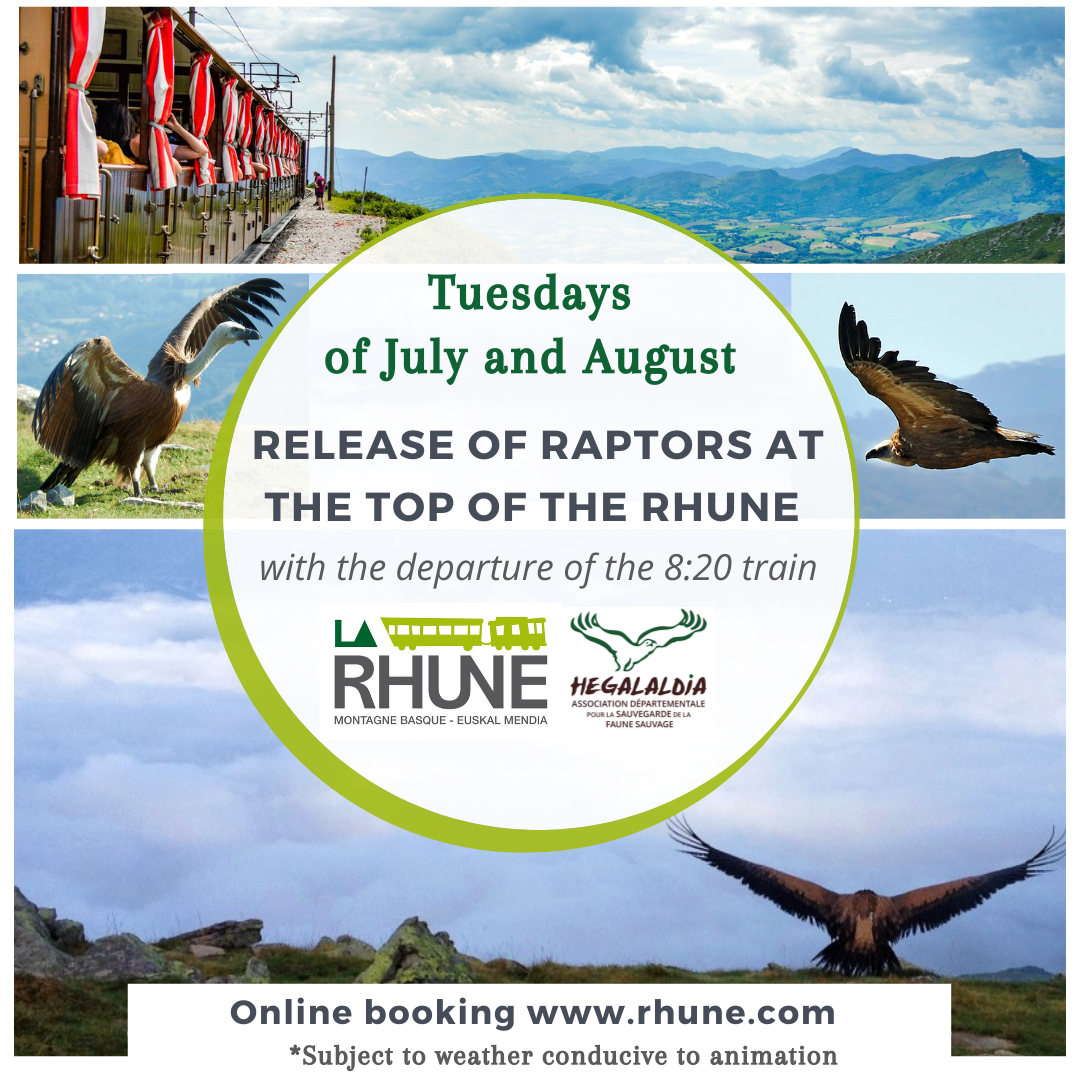 Let loose raptors at the top of The Rhune.
Every Tuesday in July and August.
The passengers of the 08:20m train will have the privilege of escorting the raptors, rescued and cared  by the association HEGALALDIA, who will be released at the summit of The Rhune.
With its financial participation, the Larun train support for several years the association HEGALALDIA to help it in its mission of protecting wildlife.
By your purchase of the excursion ticket for this train you will also participate in the safeguarding and protection of the raptors and can exchange, on site, with one of the representatives of the association.